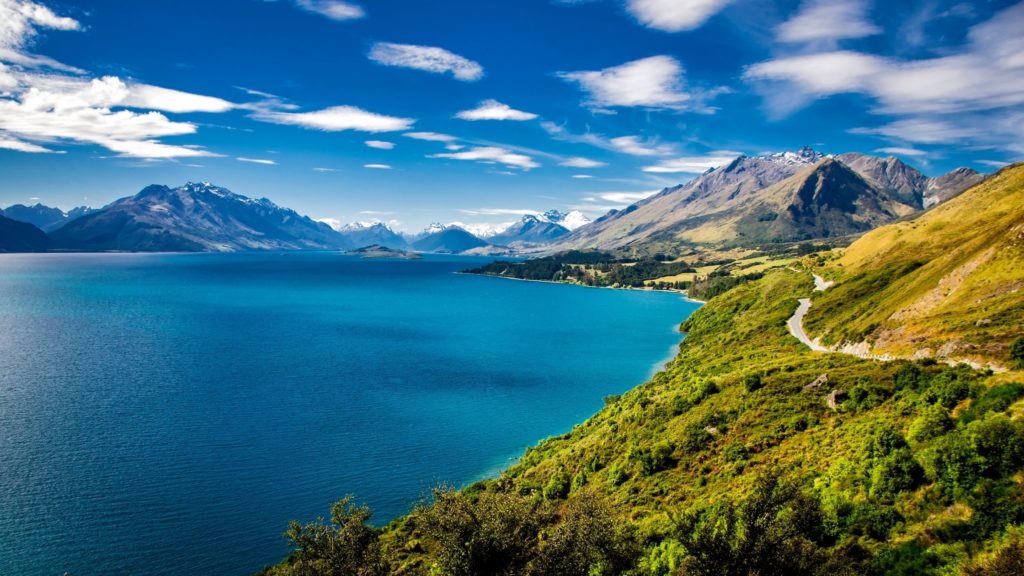 Although it does not draw as many expats as its neighbor Australia, New Zealand's more temperate temperature, rich green countryside, and cheaper cost of living make it an appealing alternative for young individuals and families searching for a new home in Australia, particularly construction workers. New Zealand's economy remains one of the world's strongest, and many people desire to move here because of its gorgeous landscapes, and general quality of life. The New Zealand immigration policy is available to everyone from any nation, regardless of ethnic origin, gender, colour, or religion, as long as they match the legal requirements.
Skilled Migrant Visa
Workers whose talents are in demand but who do not have a job offer before arriving may apply for this skilled migrant visa. You must be under the age of 55, in excellent health, and able to communicate in English. You must first submit an expression of interest, and if your age, experience, employability, and credentials earn you enough points, you will be asked to apply. Some employees will be granted a job search visa that would allow them to stay in the country for up to nine months while seeking specialised jobs.
Living in New Zealand
Auckland, Wellington, and Christchurch are the most popular destinations for new immigrants in New Zealand, followed by Queenstown and Dunedin. Renting or buying a home in a city costs nearly twice as much as it does in a rural region. Auckland is the country's most populous and most costly metropolis, with prices for residences near the coastline or in sought-after grammar school zones skyrocketing. Between 2002 and 2007, New Zealand witnessed a housing boom, with prices growing at a rate of 10% to 15% per year. This was followed by a drop from 2008 to 2010, but the market has been steadily improving since 2011, with values up 7.6% in the year to April 2018. In New Zealand, there is high demand for property, as well as a continuing housing crisis in Auckland, which has resulted in sky-high prices. According to data from QV, the average home value in New Zealand was $678,856 in April 2018. Auckland city residences were among the costliest, costing almost twice as much as the national average at $1,232,850, while property prices in smaller towns like Dunedin were significantly lower, costing about $404,539.
Employment market
Most individuals looking for jobs emigrated to Australia in the last decade, preferring it over New Zealand, which was affected by a recession at the same time. Unemployment jumped from 3.4 percent in 2007 to 7% in 2009. However, the economy has been improving since then. In January 2018, unemployment was about 4.4 percent, and significant skills shortages have formed in areas ranging from construction to healthcare, research, and information technology, which the New Zealand government is aiming to fill from outside. Physiotherapists, resident medical officers, café or restaurant managers, carpenters, sales assistants, cooks, dairy farmers, quantity surveyors, and musicians received the greatest number of New Zealand work visas.
Finding a job
According to research, New Zealand experience is highly valued by New Zealand companies. Newly qualified and inexperienced graduates, as well as those who have just arrived in New Zealand, may find it difficult to compete with New Zealand applicants, but eagerness and cheerfulness in interviews may help you stand out. People also warn job applicants against being overly picky when they initially arrive. Employers are not required to post job openings, and only between 20% to 30% of positions are advertised. As a result, while looking for a job, networking is crucial. Personal references from current workers are highly valued by employers.
Education in New Zealand
Children in New Zealand are required to attend school from the age of six to sixteen, however, the majority begin at the age of five. Children attend primary school until year 6 (age 10), then intermediate school for years 7 and 8, before moving on to senior school for years 9 to 13. Intermediate education may take place in a separate school, a primary school, or a secondary school, which might be confusing. High schools, grammar schools, and colleges are all terms used to describe secondary schools. Expect to contribute to the school on a volunteer basis. This may cost up to $800 each year and is determined by the school's "decile rating," which determines where it falls on the socioeconomic scale. In integrated schools, which were once private institutions but are now part of the public system, these "voluntary" fees may be as high as $4,000.
New Zealand Ministry of Education includes a wealth of information on various sorts of schools and how to choose one. The third-level education system is comparable to that in New Zealand, albeit prices for overseas students may range from $20,000 to $75,000 each year. Children of parents on work visas may be eligible to enrol as domestic students, with tuition beginning at $5,000.
Cost of living in New Zealand
New Zealand's cost of living is usually comparable to that of other developed countries, while individual prices may be greater or lower, and incomes are lower. In 2017, Mercer's Cost of Living study placed Auckland 61st, and Wellington 86th. Your visa will be the initial expense of relocating. If you do it online, submitting a formal statement of interest in applying for a skilled migrant visa costs $530, whereas the actual visa costs $3,085. The cost of a working vacation visa in New Zealand is $208.
Despite everything that New Zealand has to offer, its distant location may make expats feel very far away at times. If you're beginning to feel homesick after a while in New Zealand, it may be time to look for communities and groups which you can be a part of and socialise.