Benefits of Hiring Movers | Advantages of Professional Moving Company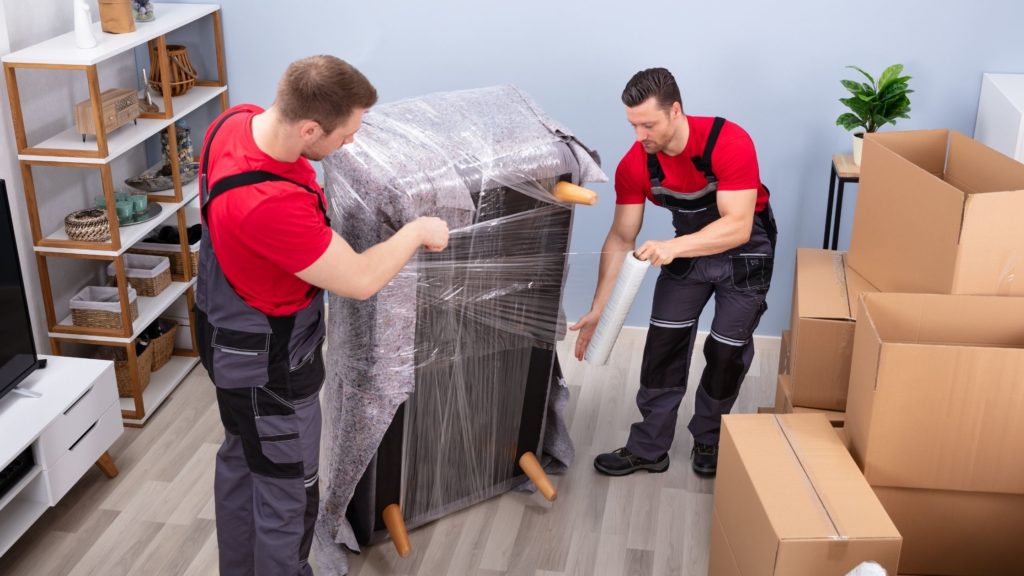 Moving is a thrilling experience with a lot to look forward to. A new location, a new chapter in your life… Ultimately, what most of us look forward to is simply getting there. While it may be tempting to handle the move on your own, it is preferable to have some assistance. You may be contemplating the benefits and drawbacks of enlisting professional assistance. Sure, there is a cost involved, but is it worthwhile? Hiring a moving company can be beneficial in a variety of ways. In this blog, we tell you about the benefits of hiring movers for your big relocation.
Benefits of Hiring Movers – Relocation 
Safety
Professional movers will arrive with everything needed to safely and securely transport you from one location to another. With lifting and moving equipment, as well as blankets and other packing materials, you may be confident that they will assist you to avoid harm to your belongings. They'll also know how to pack the truck for shipment and secure your belongings during the journey.
Stress-Free 
Your peace of mind is a vital component of moving – and of life in general. With so many moving pieces, it's easy to lose sight of the excitement. Don't let worry and anxiety get the best of you. By hiring a moving company, you're allowing professionals to handle many of the more difficult components of the move. Scheduling, organizing, and even packing (if you choose a full-service moving company) are all taken care of for you. You'll be able to relax knowing your belongings are in good hands if you've moved from here to there before.
Hassle-Free & Easy Moving
Moving companies take pleasure in providing professional and prompt service, so you can rest assured that your move will be completed as soon as feasible. They're also skilled at moving items in difficult situations, so don't waste half a day trying to get your sofa through the door and down the stairs yourself!
Your moving company will know the best route to take to your house, as well as the finest and quickest manner to get your belongings out of your old house and into your new one as quickly as possible.
Accountability
A professional moving company will have all of the necessary equipment and know-how to relocate all of your belongings, no matter how fragile or costly they are. You won't have to worry about goods becoming lost or destroyed if you leave them in their expert hands. In the event of an unforeseeable incident, your moving company will carry insurance to ensure that your belongings are replaced or otherwise reimbursed.
Reliability
Friends and relatives, no matter how hard they try, have personal limitations. Things may come up, and they may not be able to assist you on the day they had scheduled. Hiring a professional moving service ensures that you will get the assistance you require when you need it. Not only that, but they will be capable of heavy lifting.
Efficiency
Your moving company will know how to load and unload your truck in the most efficient manner. This not only ensures that everything is transferred safely, but also that the transition from your existing home to your new one is as smooth as possible. They'll transport your furniture and large boxes with ease, thanks to their professional equipment.
Professional Services – Benefits of Hiring Movers
Does the thought of packing and unpacking make you nervous? Is it a chore to disassemble and reassemble furniture? Allow a moving company to handle everything for you. Not only will they manage all of that, but they will also bring all of the packing items to your home and remove them after the move is complete. That's a few major items checked off your list!