Moving Mistakes to Avoid | Moving Advice & Tips for Expats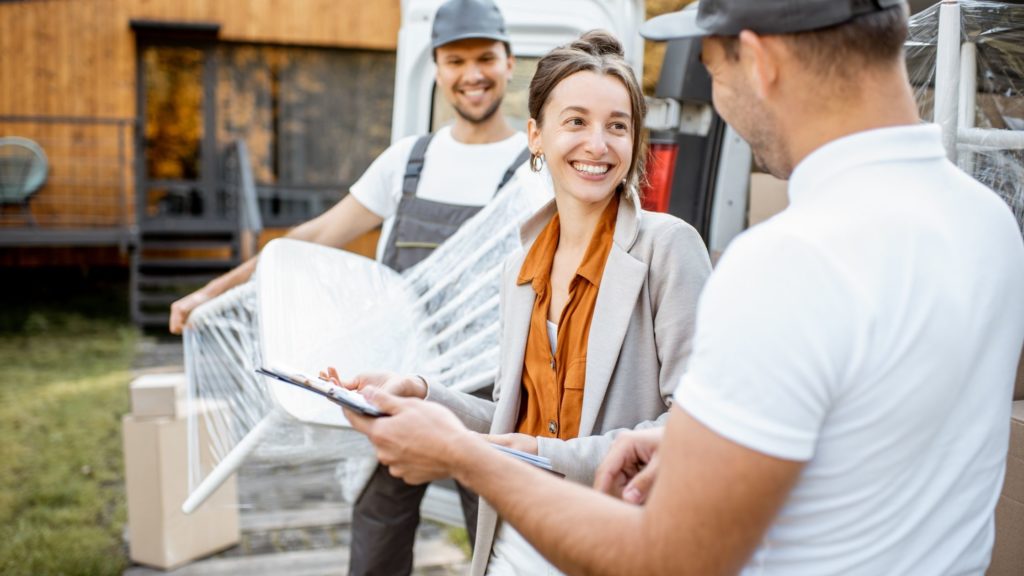 Moving to a new home is a lot of work. There's a lot to think about when it comes to packing, changing your address, preparing your old property for new renters, and managing timetables and to-do lists. In this blog, we tell you about moving mistakes to avoid.
Mistakes are a normal part of life, and they are especially common when it comes to relocating. There's a lot to remember, and for most of us, moving to a new house isn't something we do frequently enough to become experts. If you make a mistake now and then, don't beat yourself up over it. Of course, it's preferable if you can prevent some of them.
Moving Mistakes to Avoid
You've Been Waiting Too Long to Book
Waiting too long to book is one of the most readily avoidable mistakes in moving. Make to-do lists and create your own timetable, but don't get too wrapped up in them. Don't assume that what you require will be available on demand. The easiest approach to ensure that you get off to a strong start is to book whatever you require as soon as possible. During busy times, movers are in short supply. This covers weekends, holidays, and "excellent weather" seasons such as late spring and summer. If you don't plan ahead of time, you can find yourself hurrying to find available movers. Prices also climb when demand is high, so if possible, try to schedule your move outside of these times.
By planning ahead of time, you'll be able to check a major item off your to-do list and have a date to organize the remainder of your efforts around. When you book early, you'll be able to arrange the mover you want as well as the equipment you'll need to complete the task.
Budget Miscalculation
The most common are budgeting errors. It's easy to overestimate the cost of your move. This one underscores the first argument – if you book your mover ahead of time, you'll start by knowing how much you can anticipate paying for a significant portion of the cost of moving yourself to your new house. Be aware that there will be an additional charge for moving large items. If you have a piano, a pool table, or a huge piece of artwork, your mover will charge you more because these items require specific handling and equipment.
The same is true for a complicated or difficult-to-access entryway, as well as multiple flights of stairs. When considering the total scope, and budget for these items. Of course, your mover will include these details in their quote when you book, so make sure you specify them. Other cost considerations include cleaning your old house and any repairs that may be required. The same is true for your new home — if you're buying a house, for example, think about the repairs or upgrades you'd like to make before or shortly after you move.
Consider the cost of packing materials and supplies, the renting of a unit if you plan to store your belongings for a short or long period of time, and the costs of shipping or driving your car if you're relocating long distance. If you have children or pets, you might consider enrolling them in a child or animal-friendly daycare for the day.
No Assistance
Are you certain you'll handle the relocation yourself? We have no doubt that you could if necessary. But do you really want to? We believe you should think about it again. There are a few points in the moving process where assistance is useful. Don't be afraid to ask your friends! Not only will you be able to mark some items off your list, but you'll also have a chance to reminisce on all of the wonderful times you've had in your current house and neighbourhood.
Improper Loose Item Preparation
There are some things that don't fit in a box. This includes lawn and garden tools, paints, and anything that runs on fuel. Don't wait until your movers arrive to start preparing these items; instead, get a head start and complete them before moving day. If you're relocating to a different climate, you might not even need any of these items. Leaving the snow in your wake? That snowblower and shovel can go somewhere else. If you're moving into an apartment or condo, you don't have to bring your lawn and garden equipment with you.
Drain the fuel from any powered device. Remove any paint cans that you no longer require. Anything that could be considered harmful should not be in your "take" pile, so find a place for it before your movers arrive.
Missing an Emergency Kit – Moving Mistakes to Avoid
What do you imagine you'll want at the conclusion of a long day? A hot shower, a fresh change of clothes, and a beautifully made bed await. But what if all of these items are hidden under boxes?
Pack a necessities package to save yourself some digging. Linens, towels, a change of clothes, and a few sets of plates and cups will go a long way toward making you feel at ease without the need to hunt. Include any prescriptions, toothpaste, and toiletries that you and your family will require in this package. Label your Essentials Box (or boxes) clearly for easy access.